Karibu Afrigility! Kenyan Warehousing Solution​
Afrigility is a true game-changer in the realm of Kenyan warehousing solutions. Born out of a need to streamline logistics for businesses in Kenya, our founders, Evan, George, and Patrick, dreamt of a solution that could revolutionize warehousing. The result was Afrigility, a unique Kenyan warehousing solution tailored to meet the dynamic needs of Kenyan entrepreneurs.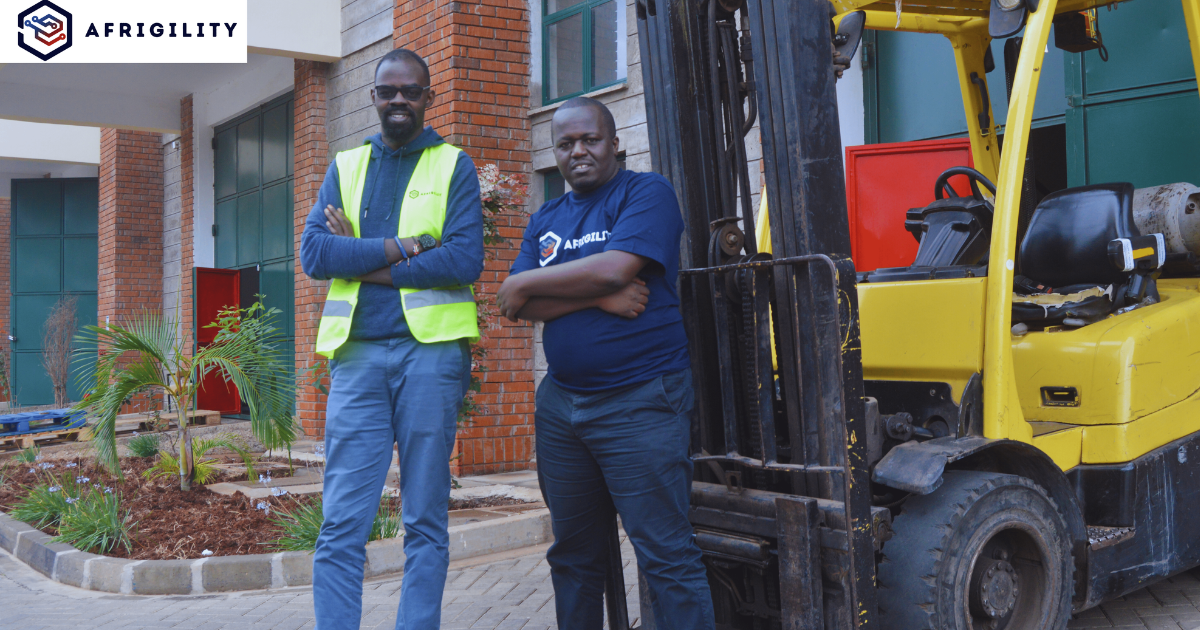 The bustling Kenyan economic landscape sees businesses evolving at a breakneck pace. Traditional warehousing methods can't keep up with this acceleration, creating a pressing need for an efficient Kenyan warehousing solution.
A New Era in Kenyan Warehousing In Africa
A New Era in Kenyan Warehousing: Distributed Fulfilment. Afrigility is pioneering a unique concept in Kenyan warehousing – Distributed Fulfilment. This innovative model strategically stores your inventory in various warehouses across the country, close to your customer base. The result? Faster delivery times and significantly reduced shipping costs. Afrigility's technology-driven platform offers real-time visibility of your stock across multiple locations. In essence, our Kenyan warehousing solution is designed to boost the efficiency of your business.
Afrigility: Empowering Kenyan Entrepreneurs. We believe in the power of entrepreneurship and its potential to propel economic growth. Afrigility aims to empower Kenyan entrepreneurs by offering a robust warehousing solution that allows them to focus on their core business. By removing the logistical burden, our Kenyan warehousing solution lets entrepreneurs focus on growth and expansion.
Afrigility: More Than Just a Kenyan Warehousing Solution. We're a growth partner. Our mission is to equip Kenyan businesses with the logistical tools they need to thrive in a competitive market. Our commitment extends to building a resilient Kenyan economy. We advocate for continuous learning and knowledge sharing. Explore our blog to learn more about the future of warehousing and its impact on the Kenyan economy. For a deeper understanding of the global warehousing landscape, this external resource can be informative.
The Future of Kenyan Warehousing with Afrigility. Afrigility is a catalyst for change in the warehousing sector. We're transforming it into a dynamic, agile, and technologically advanced industry. By fostering more efficient logistics, we aim to contribute significantly to Kenya's economic growth
Join us as we redefine warehousing and logistics in Kenya. Together, let's shape the future of the Kenyan economy. Welcome to the future of warehousing. Welcome to Afrigility.
10 Reasons Why Afrigility is Your Ultimate Solution
Local Understanding: As a proudly Kenyan startup, we know our local market like the back of our hands. We are aware of the logistical challenges that local businesses face and are dedicated to solving them.
Innovation at Heart: At Afrigility, we're harnessing technology to make distributed warehousing a reality in Kenya, solving critical logistics issues for eCommerce enterprises.
Experts in eCommerce: Our founders have rich, hands-on experience in eCommerce, understanding the nuances of fulfillment, warehousing, and supply chain logistics.
Distributed Fulfilment: Our platform enables businesses to utilize warehouses spread across Kenya, providing an edge in last-mile delivery and reducing logistics costs.
Community Centric: We prioritize serving our local community by empowering businesses to scale and reach customers efficiently.
Partnerships & Collaborations: By collaborating with numerous warehouse owners, we ensure a wide choice of locations for businesses.
Customer Centricity: We put our customers first, working tirelessly to address their unique needs and challenges.
Affordability: Our mission is to make logistics affordable for all sizes of businesses, fostering an inclusive eCommerce ecosystem.
Scalability: We enable businesses to scale their operations by providing access to warehousing facilities as and when required, thus, reducing upfront costs and risks.
Safety and Security: We understand the importance of safety and security in warehousing. Hence, all our partner warehouses comply with stringent standards, ensuring your goods are always safe.
Resource:
1. Go-Down VS Warehouse: Making The Right Choice in Kenya
2. Distribution Strategies in Kenya
3. Bonded Warehousing: What It Is and How Afrigility Can Help Connect and Manage Your Warehouse in Kenya